There are three types of users in Dataprius. Permissions depend on each type.
Coworker users
Coworkers are those who can access the system as if they were on the corporate network. With the application installed on their computer they can work directly with the files and folders. They must have permissions on their folders. They can also access through the Web and mobile devices.
Web users
They have the lowest level of privileges on the system. They can access only from the Web or from their mobile devices. They can not modify the folder structure nor the files of the company. They can read and download the files they are permitted. They can send files through the web.
In most cases they are company customers.
The administrator
They have the highest level of privileges. They have all permissions. You can access all the folders of the system, change its structure and grant permissions.
They can perform backups and definitive deletes of the Recycle Bin. They can delete or add any user. They can also enable or disable optional tools.
Users are segmented into three types to avoid confusion and improve control over what is shared.
Unlike other systems, as a security measure, Dataprius does not allow Web users to upload folders and files on the folder structure of the company. No company should expose its structure to modificaciones by people outside the company with which files are shared.
Files sent by Web users or customers will go to the window Files received from the Web.
See Web Files Received
Management of coworker user
There is a management panel for the type of users Coworker.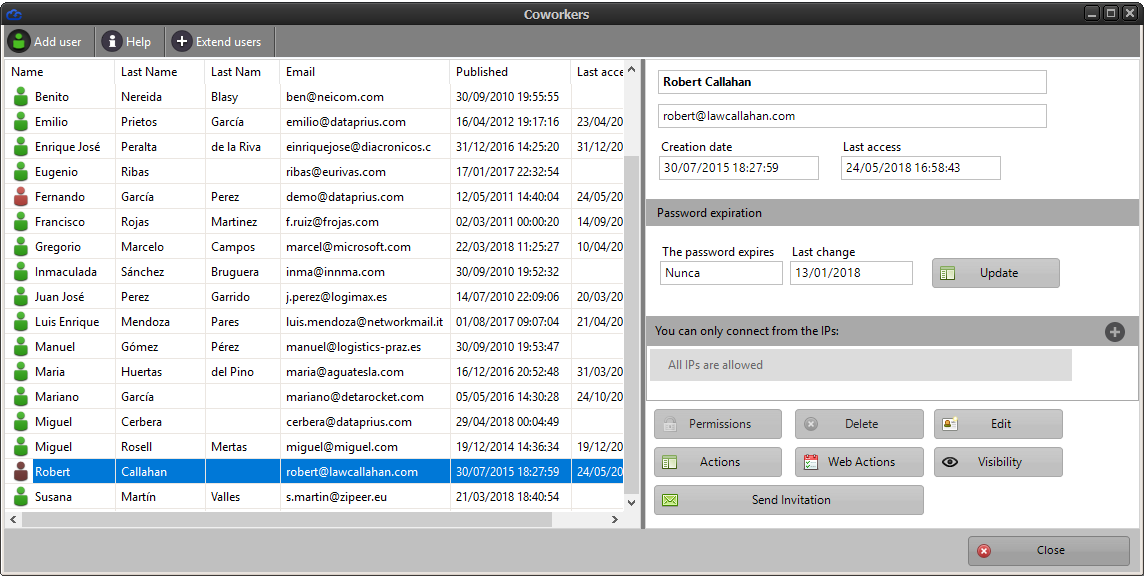 Management of web user
There is a management panel for the type of users Web. Web users usually correspond to company customers.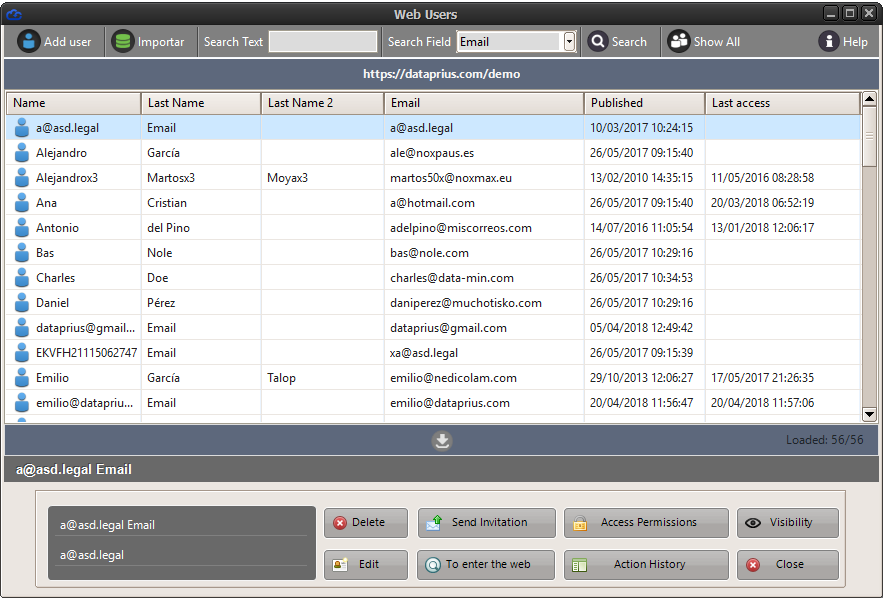 [Files and folders access permissions]