Permissions in Dataprius are very easy to manage. The following basic rules must be taken into account:
1) If a user does not have permissions he/she cannot view folders.
2) When a folder is created, no one except the Administrator has permission. You always have to grant permissions.
3) The permissions are granted or denied on folders. No unnecessary complexity.
In the opinion of our customers, Dataprius permission system is very convenient and simple. A permission system that allows easy management is essential for a company system in the cloud.
FOLDER PERMISSIONS
To grant access permissions to a folder. For any type of user. It is suffice to click (right click) on the folder and select "Share".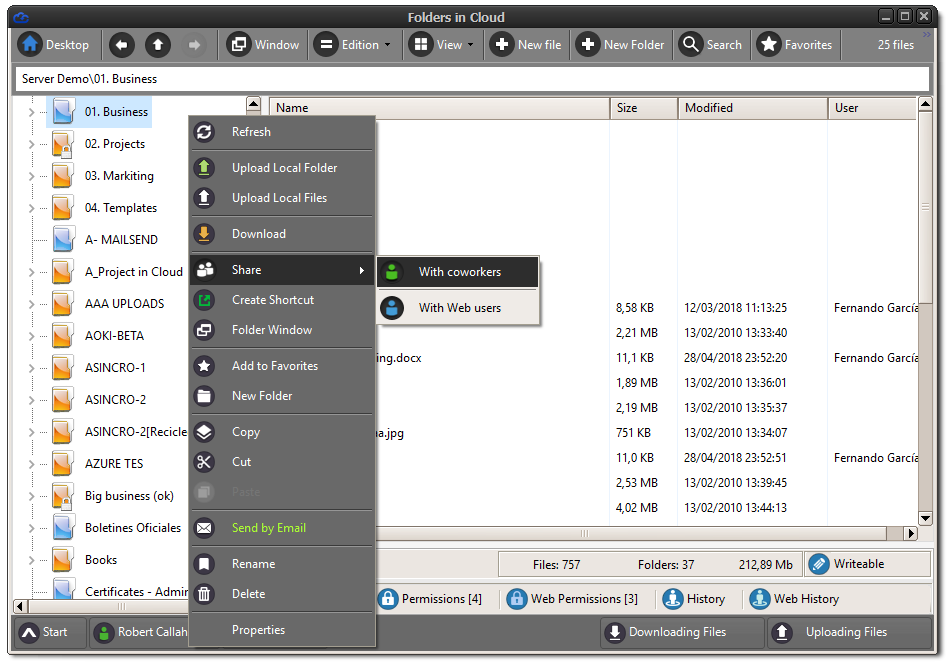 We have a window that indicates users who have permission and those who don't. To the left those who are allowed access and to the right those who have the access forbidden .
Simply select users and click the arrow button to move them from one list to the other.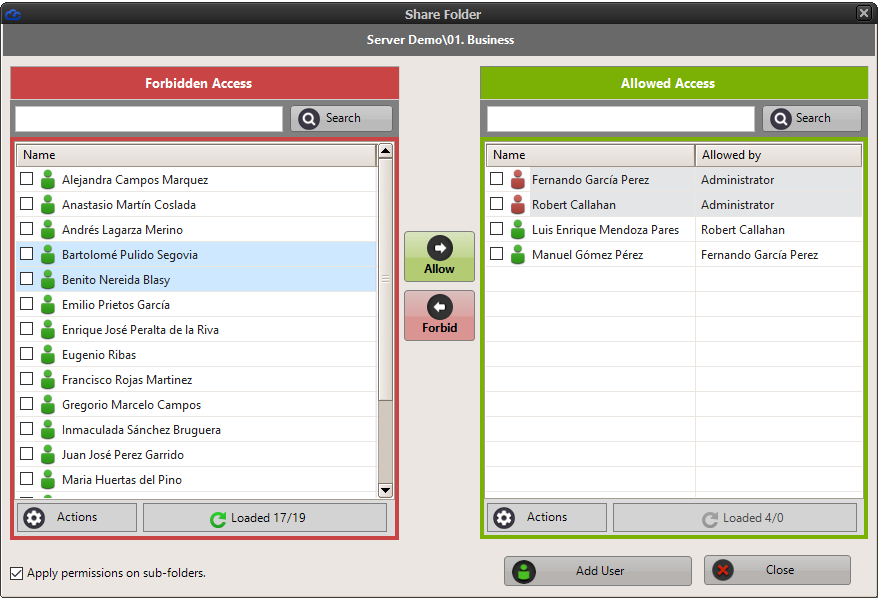 USER PERMISSIONS
There is another way to manage permissions. It can also be done from the user management window whether they are Coworkers or web users.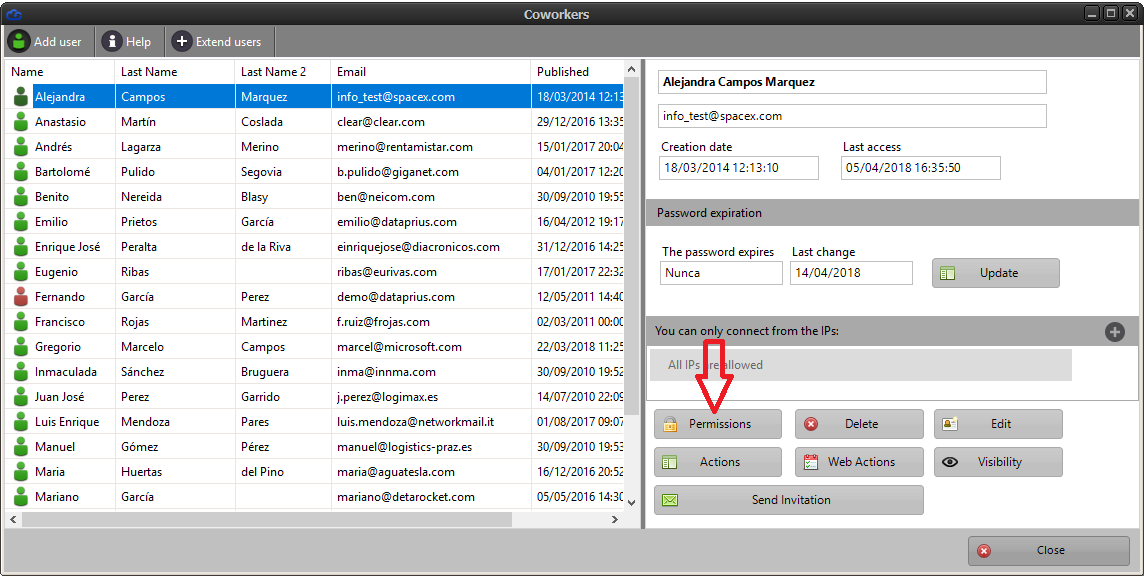 In this window we can see all permitted and prohibited folders for a user. We can select those folders on which to grant or deny permissions. Permitted folders appear in green.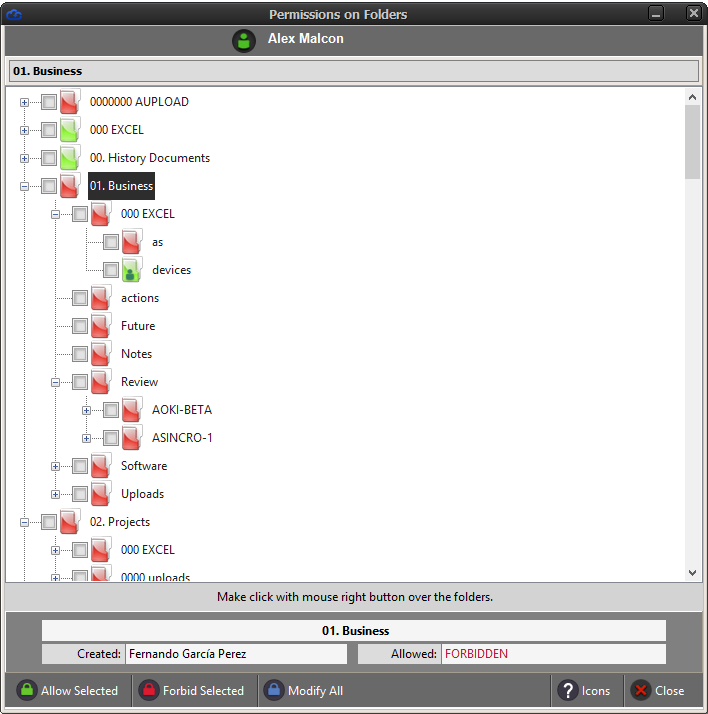 Managing permissions on the company folders becomes a simple task.

Experience shows that when the permissions system is more complex then it's just not used. The complexity favors the risk that control permissions are abandoned and there is unauthorized access or sharing of content. Companies have to organize their folders based on their departments, this is achieved giving permissions only to those who need access to those folders.

[Direct work with files]