The web users upload files from web https://dataprius.eu/appweb: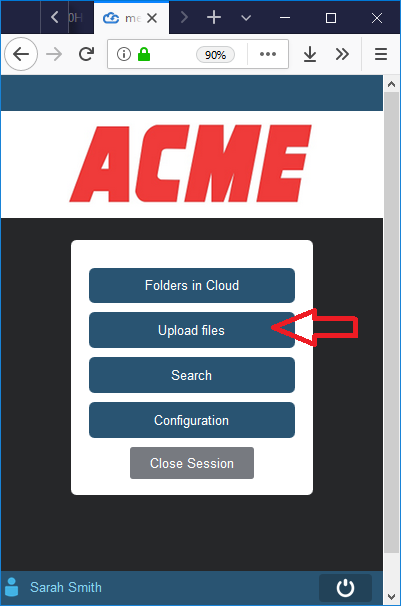 Then select the files from his computer: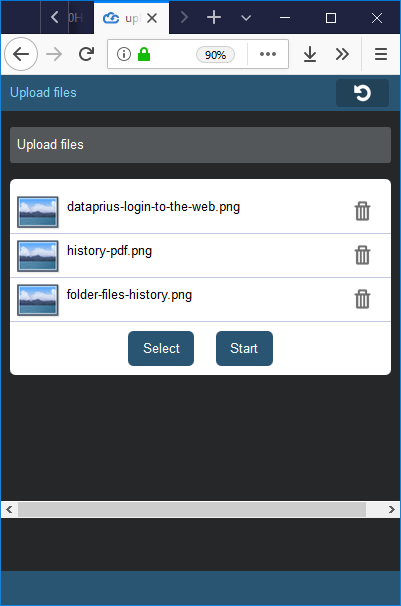 The Inbox is displayed as "Files Received from Web".  It is the place where the files that Web users have posted from the Web App or from their mobile devices arrive.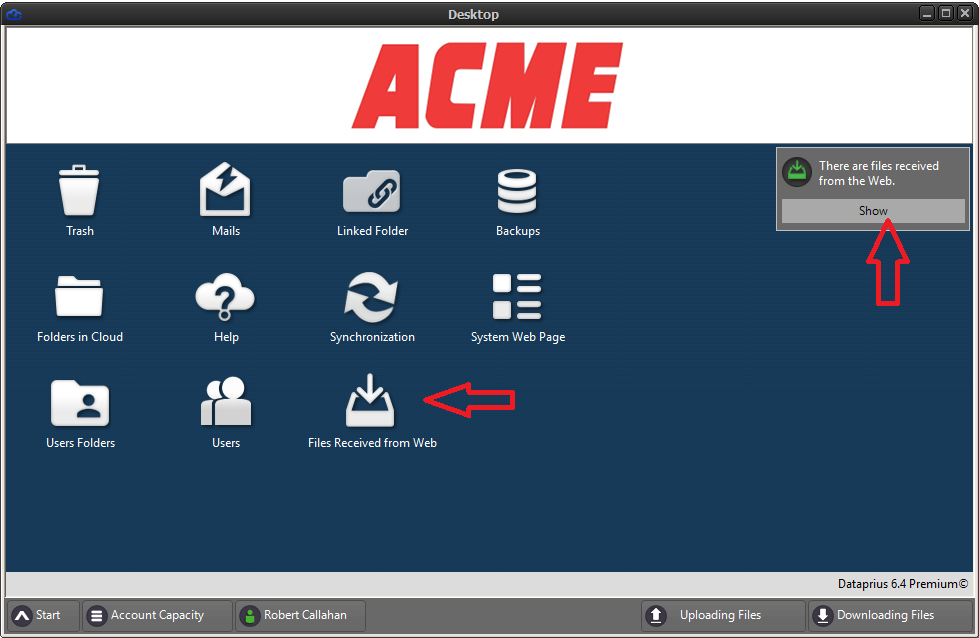 When there are "Files Received from Web" the desktop displays a notification. Clicking the icon or in the notification we can see the files received, examine and copy them to their corresponding folders. The system offers the ease of copying these files into folders shared with the user.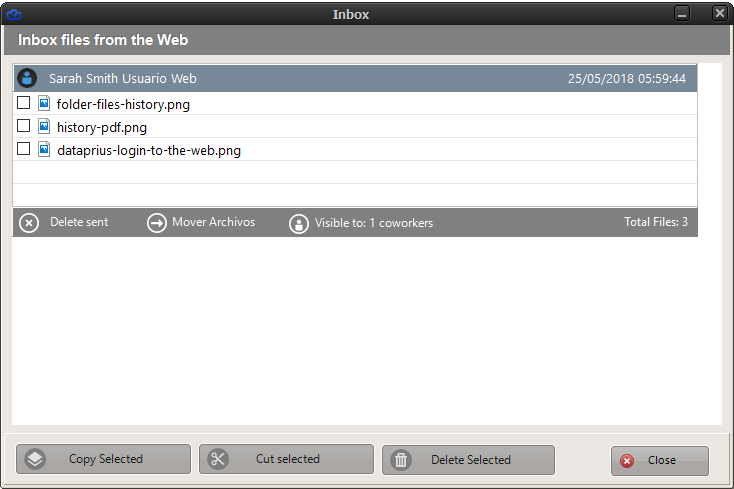 CONSIDERATIONS
Dataprius uses the "Web Files Received"  taking into account certain criteria of common sense that other systems do not consider.
Files are received in this tray to be monitored before copying to a folder of the company.
Web users are not allowed to upload files directly to the company folders. In other systems this is allowed and is against the security, control and integrity of the files. You can not allow Clients / Web Users to overwrite the company files  or upload content that can pollute folders.

[Cloud Backups]