Backups let you do complete copies of all the folders and files stored. Copies are made in the cloud and later may be downloaded anywhere. Only administrators can perform or download backups. All Premium accounts have 1 weekly automatic Backup.
MANUAL BACKUPS
Clicking on the button "Backups" a simple menu is shown that allows you to manage the backups.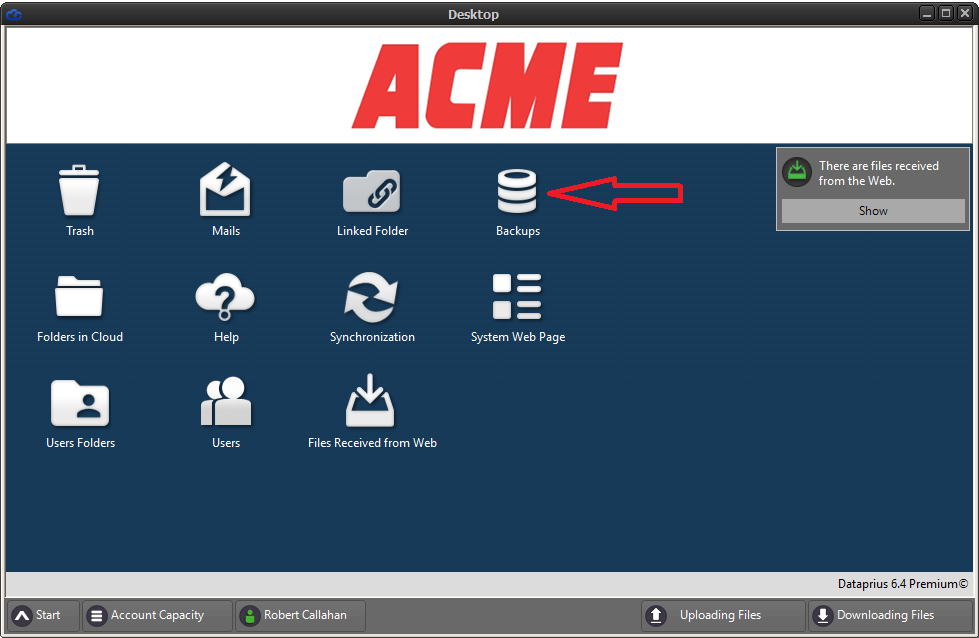 Click in Show: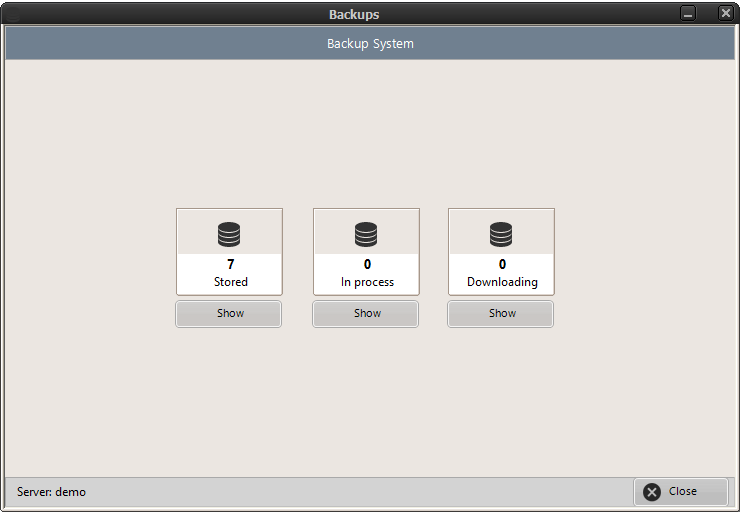 We can create a backup immediately by clicking the button "Create Backup" from the menu Stored Backups.
The most interesting fact is that the Backup process is done in the cloud. Once started we can close the Backup application and it will still continue. Backups are very fast, being able to do 100Gb in 20 minutes.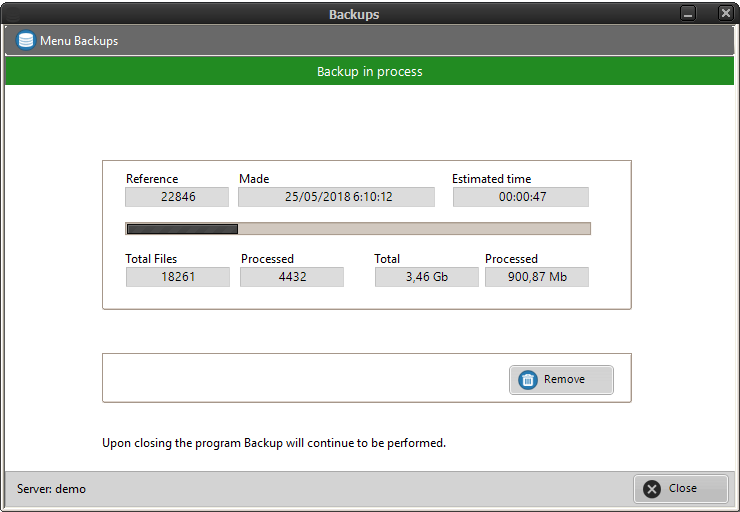 Download a backup is as simple as selecting one from the list of Stored Backups and clicking on the button "Download". It will begin a process that will create all the folders and files in a selected location on the computer where we are.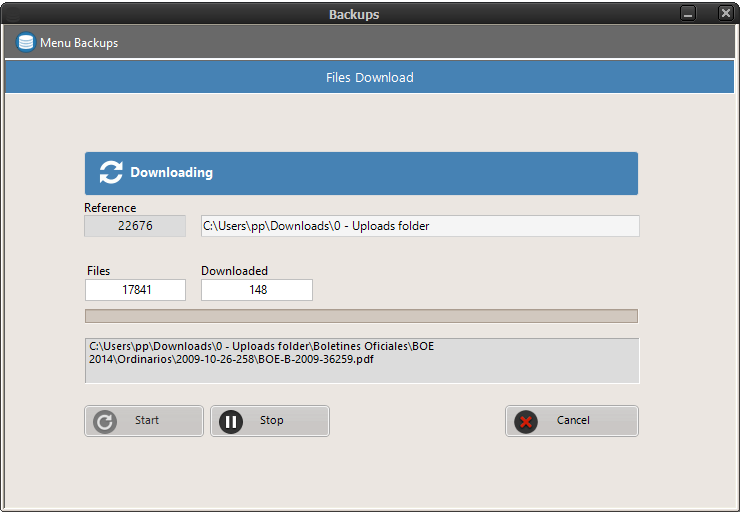 AUTOMATED SYSTEM BACKUPS
For all paid accounts the system performs a weekly Auto Backup. This Backup service usually activates every Friday. This service frees the company from conducting weekly backups.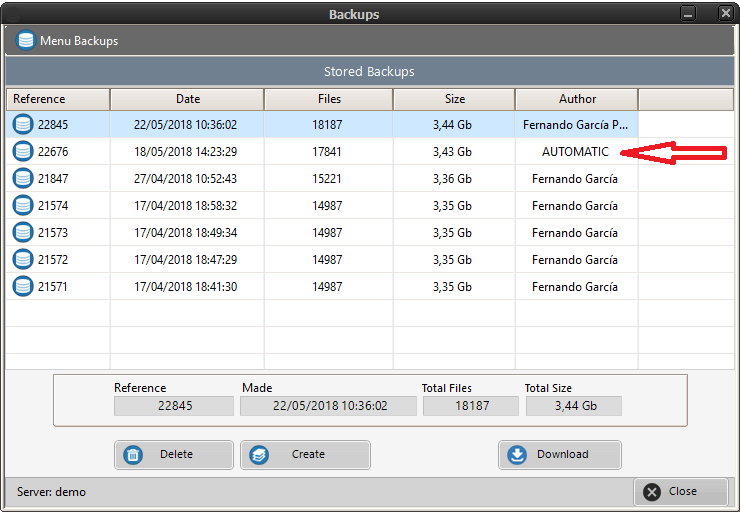 [The Linked Folder]