To send files and even folders by email simply select the items and click the right mouse button.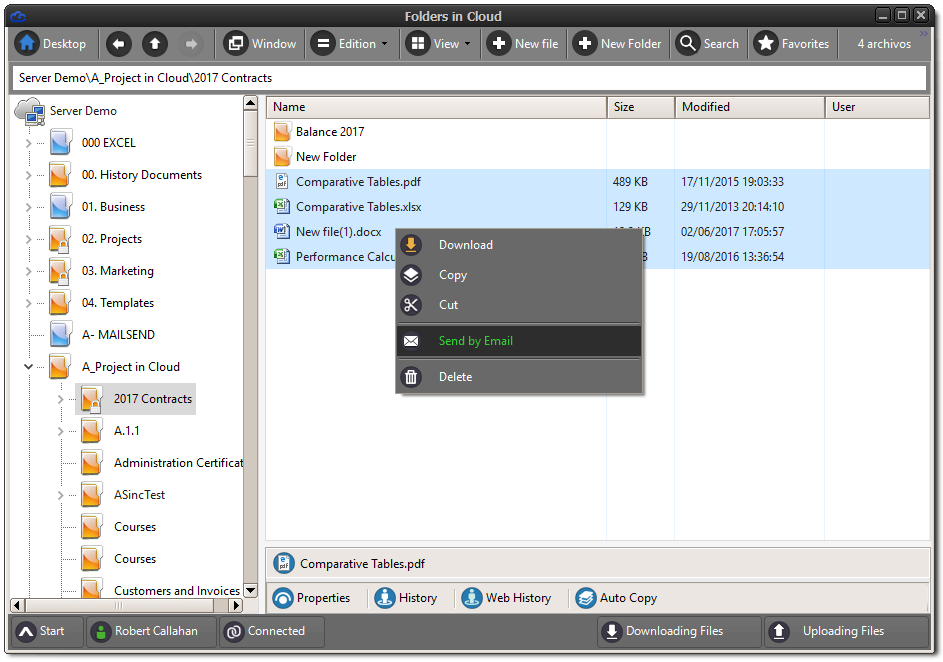 Advantages of sending files via email
1) Sending is very fast and can be done for multiple users of your account.
2) Allows large files to be sent in an instant. The files travel as links.
3) The emails are safe because they require the receiver enter through SSL secure connection to download the file.
4) You will receive an actual acknowledgment of receipt without the receiver having the option not to send it.
5) Your files do not travel over the internet or are deposited anywhere. It is the receiver who must download them from Dataprius.
6) The actions taken by the receiver will be recorded. Viewing or downloading files.
7) Meets privacy and data protection LOPD standards . Even if the receiver uses an illegal mail from Gmail to access the file, they will have to download it from an encrypted and controlled connection from Dataprius.
Advantages for the company
The main advantage is that it allows the company to have a control system of outgoing documents by corporate email.
Emails that leave the system are accounted for. Then any Dataprius user with permissions can monitor the sent emails. When in a company each user independently sends emails you don't have control over the documents sent. If in a company everyone uses their own Outlook there can be no control of the files sent. With Dataprius there is control.
Sending Email
This is the window that allows us to compose an email and enter the email addresses. For reasons of control and safety standards, introduced recipients are automatically added to the list of the system's web users. No user accessing the files system can be anonymous. In this case the system automatically registers them.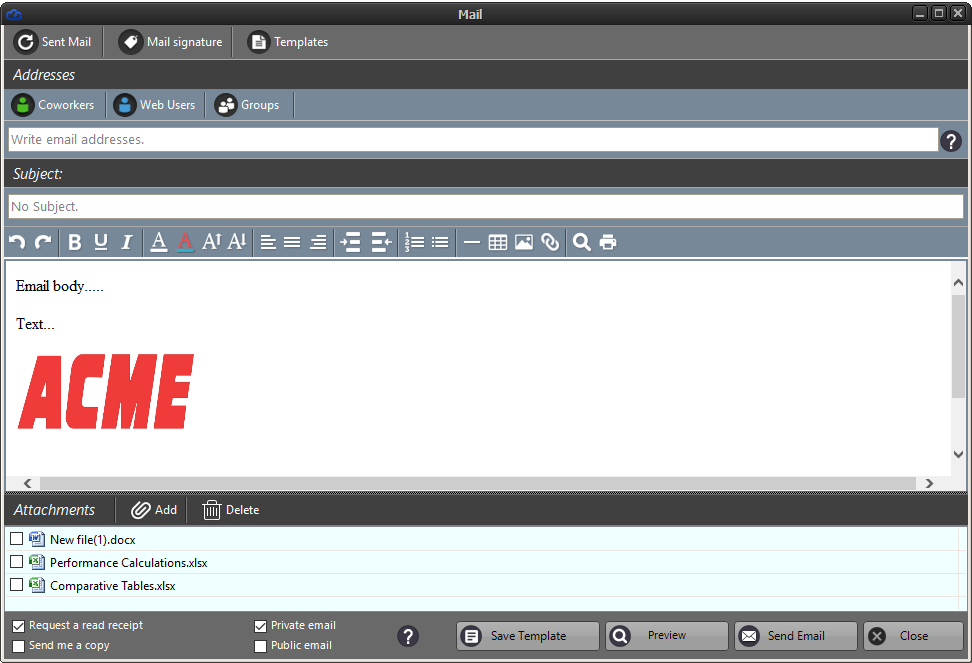 Control panel of sent mail
The button "Sent Mail" shows the window that allows us to monitor the emails that have left the system.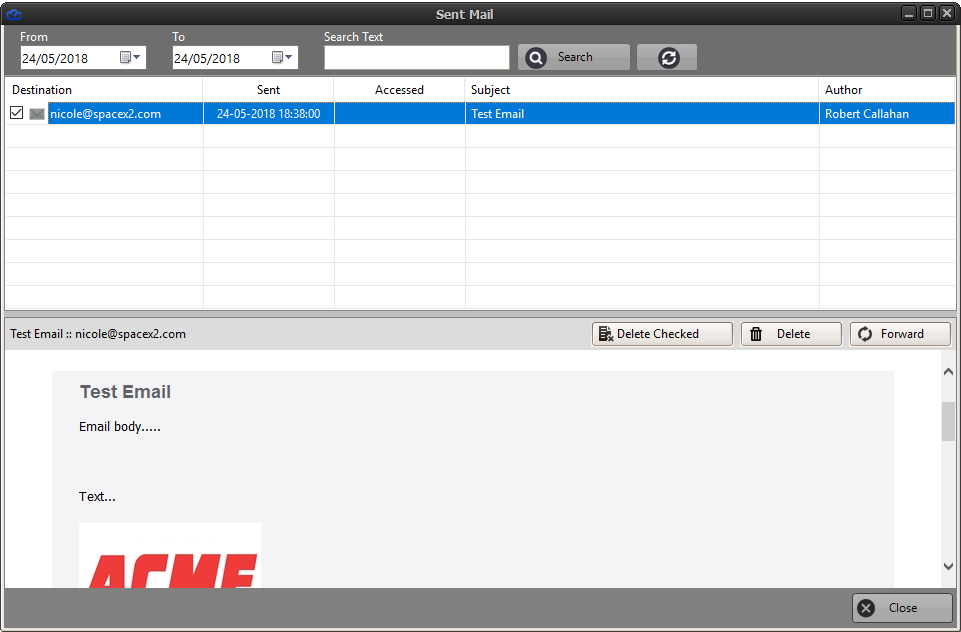 Suggestions
Sending emails is one of the most powerful and useful tools in the system. We suggest you experiment sending emails to your own e-mail to see how they are received and get acquainted with its operation. Sending emails with Dataprius guarantees privacy because your documents will not be sent to disreputable e-mails and your files will not travel to an uncertain fate.

[Display files and folders by users]