Searching for files and folders is simple and fast.
Clicking the "Search" button opens the panel that allows us to search.
You simply put the search text and in a fraction of a second the system shows us the matches.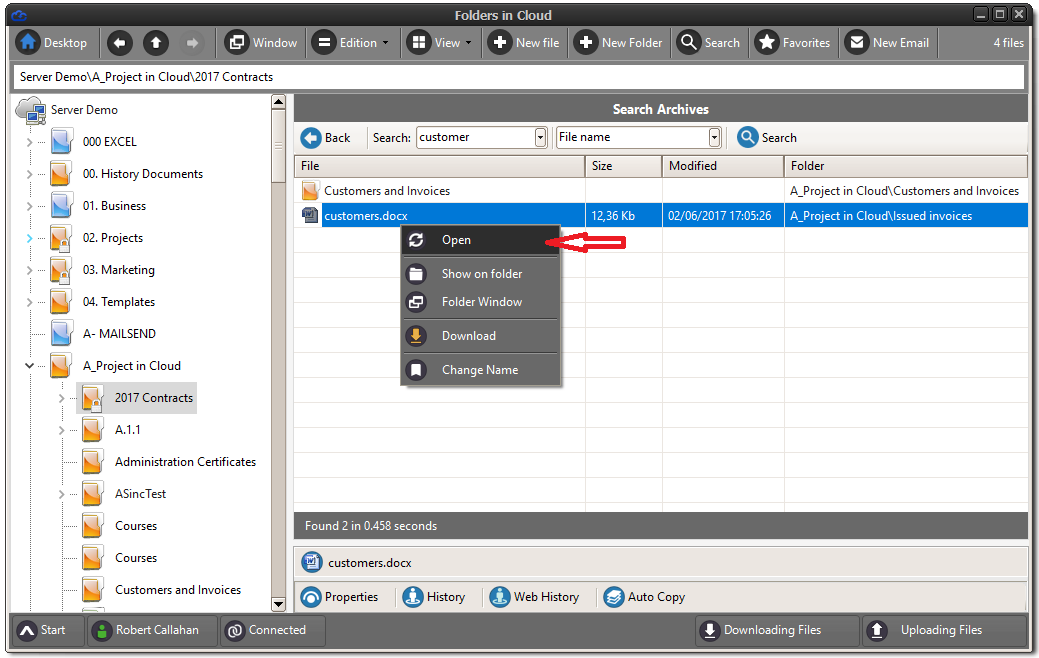 If you click on any item in the list, it shows a menu that allows us to "open", to "show in its folder " or to "download"  the selected file or folder.
Indexation. Search the internal text of the files.
Dataprius also allows you to search the internal text of the files. This feature is only available to paid accounts and It is necessary to request it from our technical department. Dataprius is at the moment the only cloud storage system that offers this tool.

[Outlook pluging]