To start with Dataprius. You only need to download and install the application on your computer.
The download and installation only takes a minute. The application is always available at Downloads.
Once you have your Dataprius account, you can install the application on as many computers as you need. With your password you will access in same manner from anywhere. The files and folders are always there, they're in the Cloud, from the desktop, from Android, from IOS and from the web.
The Dataprius Desktop
Icons are present with the main features.  It is also the place where you can create shortcuts to the most used files and folders.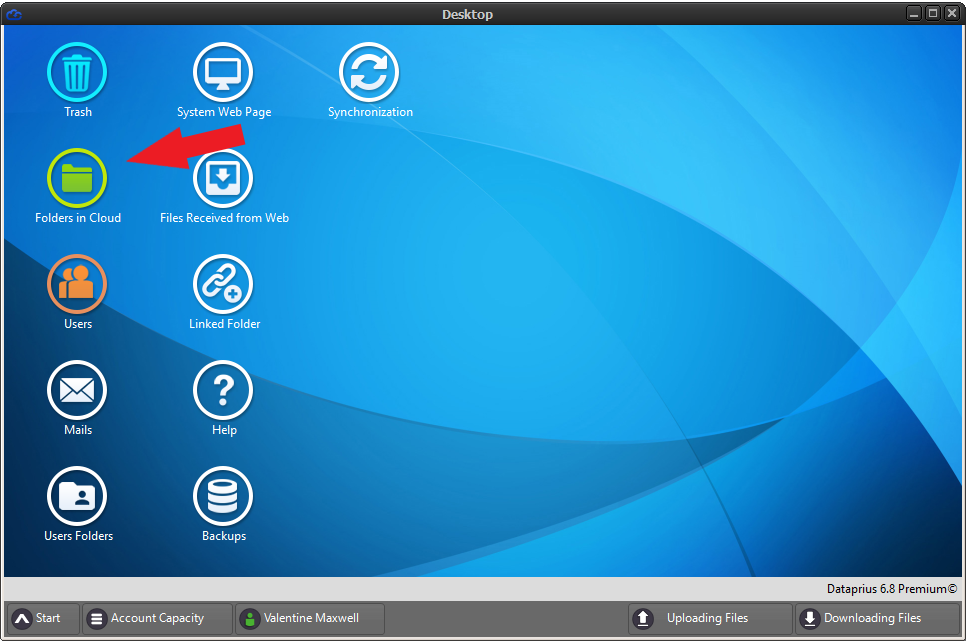 Folders in cloud
A Windows style interface to manage folders and files.
Use the right mouse button. Click with the right mouse button in the area to the left or to the right of the window, an option menu appears.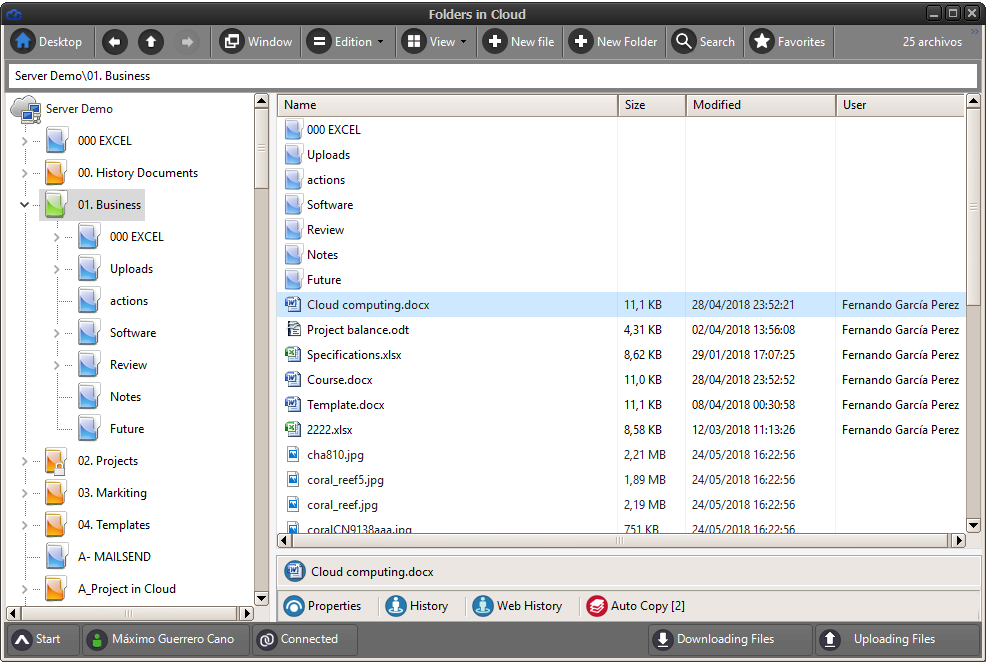 Dataprius mimics the operations of the folders and files of any Windows system. With the files and folders you can perform any of the typical operations such as copy, cut, paste and delete to the Recycle Bin.
Dataprius is like a Windows window but in the cloud.

[Upload and Download files and folders]