All Dataprius accounts have Android and iOS Web and App access. The web access for each account is available from the address https://dataprius.net/<name>. This name can be defined in the application when we name our Dataprius Server. When we start using Dataprius the program will ask us for the name that we want to give our server.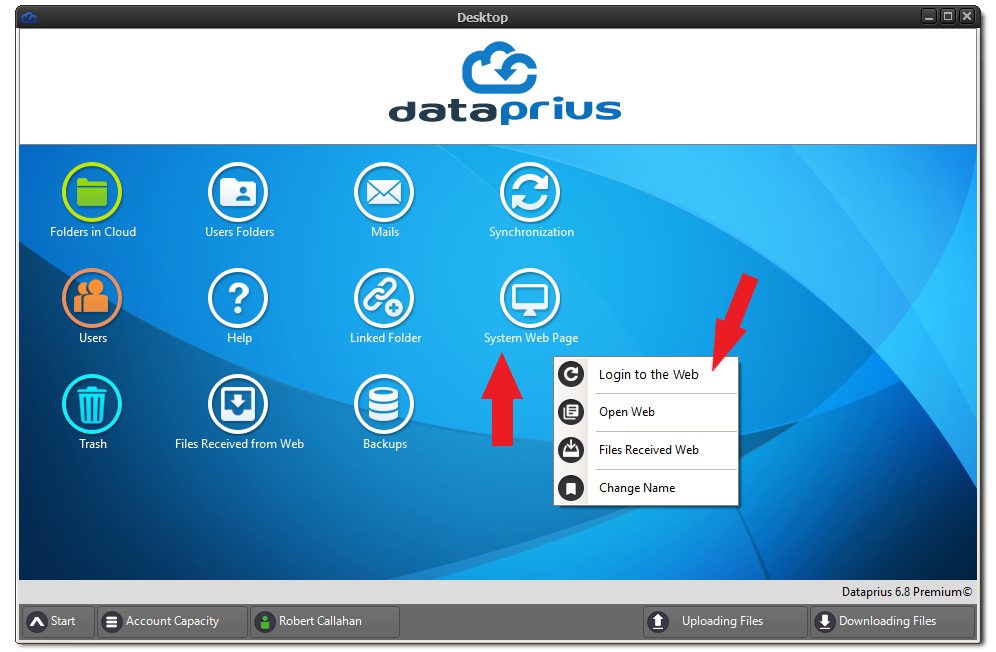 From the desktop application itself you can enter the web.
Customizing the web
All Premium accounts have the possibility of customizing with the company logo. Personalization is performed by Dataprius personnel for security reasons. we can not allow, as happens with other systems, the identity of a company to be supplanted. Emails are also personalized.

[Android and IOS App]