Dataprius integrates with Microsoft Outlook. This allows you to save attachments from Outlook emails directly to Dataprius. Works on all versions of Outlook and all versions of Dataprius.
To activate the complement Outlook
Go to "Start" >>> "Configuration" >>> "Application"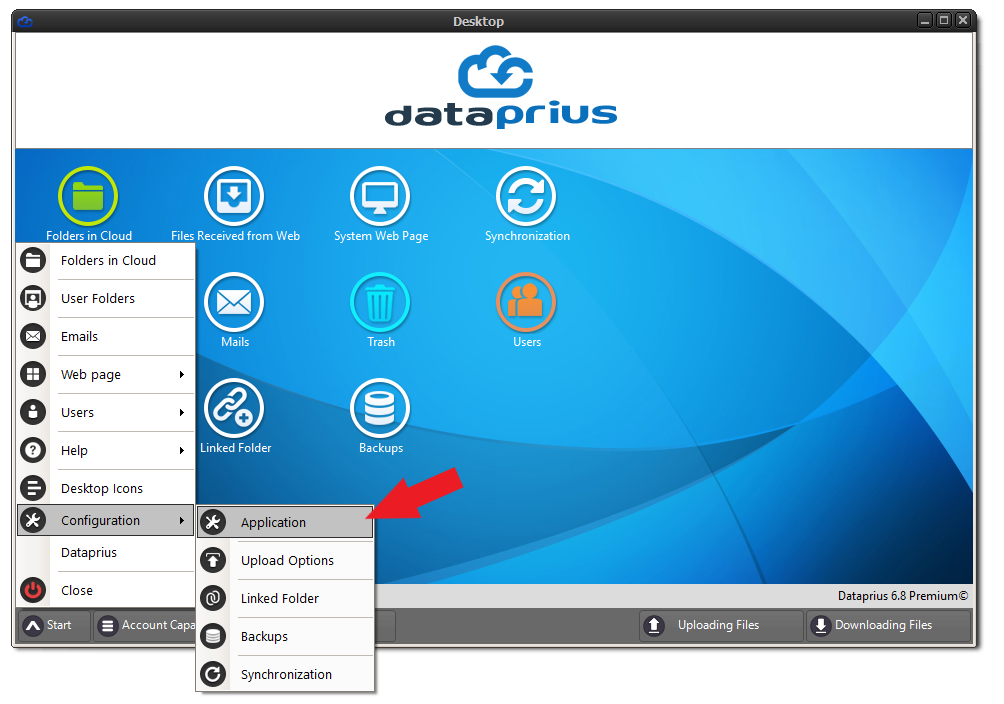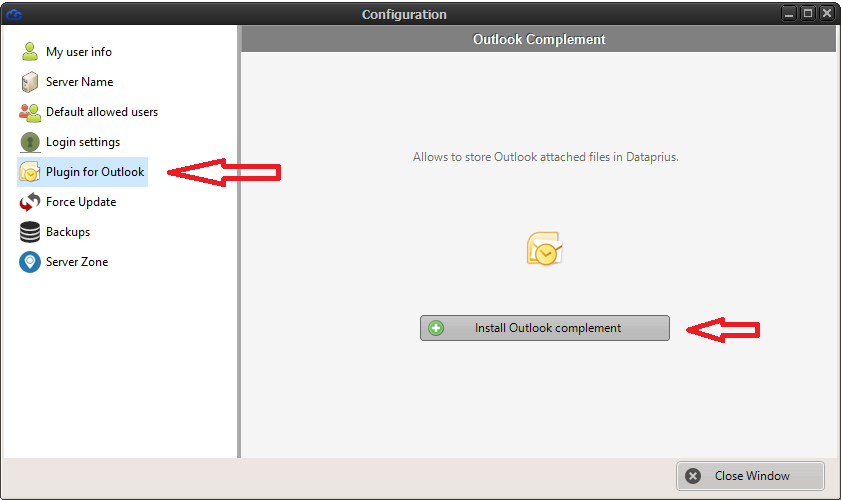 When you click on "Install Outlook complement" the application will begin with the installation of the necessary modules. Depending on the system it may take a little while. Once the plugin is installed, you must close and reopen Microsoft Outlook. From now on you will see the Dataprius buttons in Outlook that will allow us to save the attachments of our mails. The images correspond to Outlook 2007. The plugin is in process of translation to English.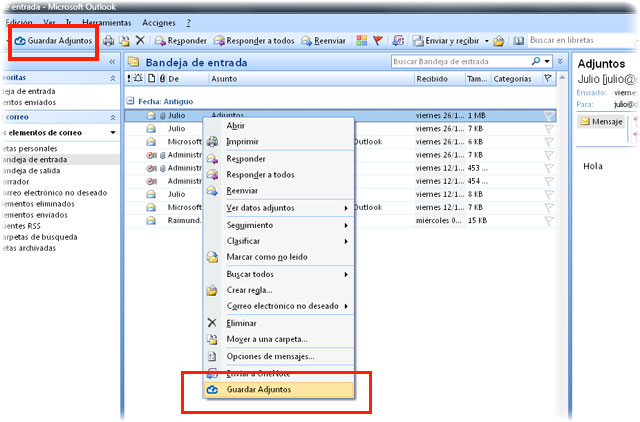 With this add-on it simplifies the daily action of saving the attachments, now we can save them directly in Dataprius.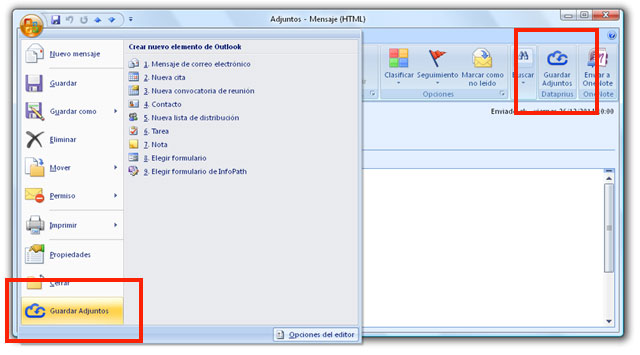 [Record of actions. Workflow]