From Dataprius we send a payment request through Paypal, an email arrives to the client with a link to access the payment. If you don't have a PayPal account, after clicking on this link, the following page opens in the browser where you must click Pay Without a PayPal Account: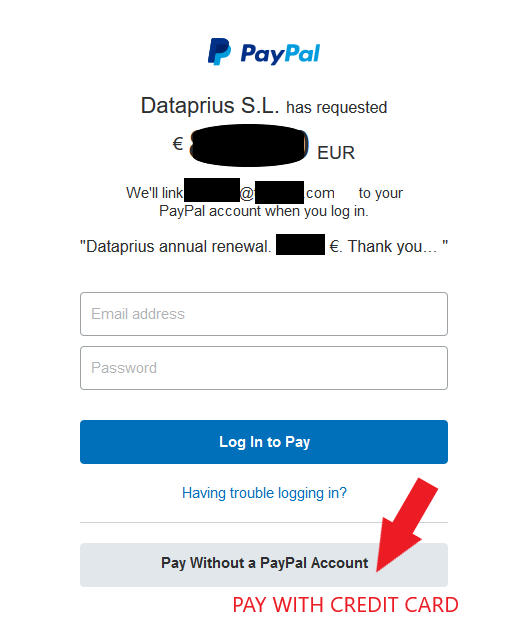 Finally, you only have to inform the card details: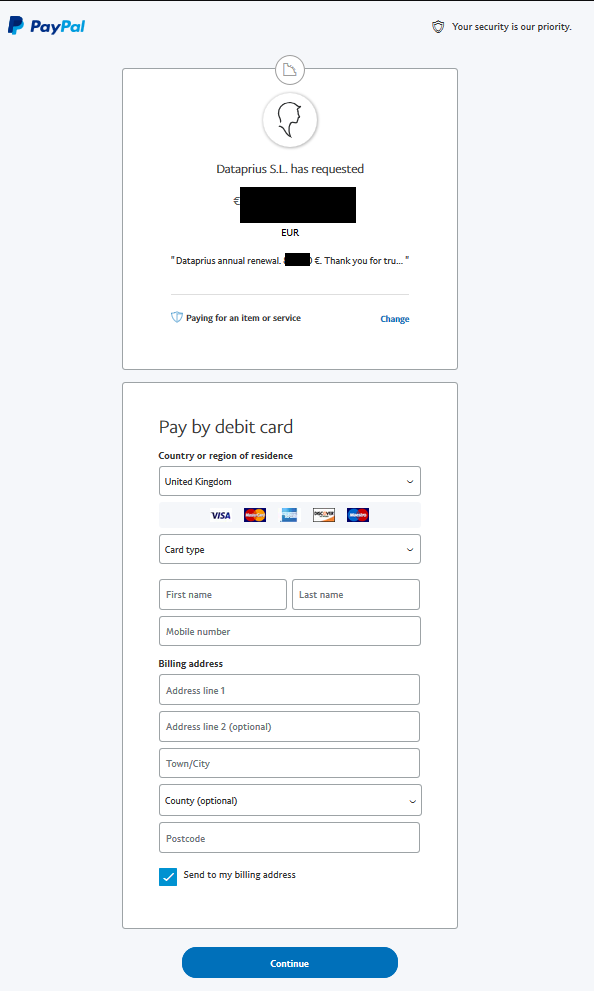 And that is how simple it is to pay by card. It is not necessary to have a Paypal account for this.

[Return to Index]